1 - Occupational Health and Safety
A CD containing all the forms plans, audits, controls, evaluations, surveys, matrixes, checklists, policies and procedures required from the tourist industry to comply with the act over at leat two years. Just cut and paste your logos and company name and there you go. You can purchase the CD and we can be contracted to assist in implimentation . For guest houses to 5 star facilities.
2 - HR/IR procedures.
A disk containing all the forms needed to comply with the Labaour relations act and to reduce the risk of labour unrest or unnessasary CCMA hearings or payments. Just cut and paste your company name and logo.
3 - Emergency procedures.
Our emergency preparedness plans covers a detailed range of crisis's that could be Expected such as power failures, medical emergencies, water stoppage, riots, Civil disorder, bomb threats, terrorism, pipe bursts, electrical and communication failures, Industrial Action, food poisoning, hijackings death in room or on premises, Accidents, Fraud, Robbery prevention and handling, explosions, fire, LP gas leaks amongst others and covers a full range of crises's that have been experienced over the past 20 years in Southern Africa and the world, each in the "before", "during" and "after" stages. (prevention, handling and recovery)
4 - Risk Profile.
A total assessment of he majority of risks exposed to the industry as a whole and a grading sysem to compare units risk efforts to each other for the sake of insurance premium distribution or plain risk reduction efforts by individual facilities or hotel groups internationally.The only tool to measure the ecomnomic viability (ROE) of the protection efforts.
5 - Physical security standards in hospitality.
6 - Casino Internal control procedures.(gaming)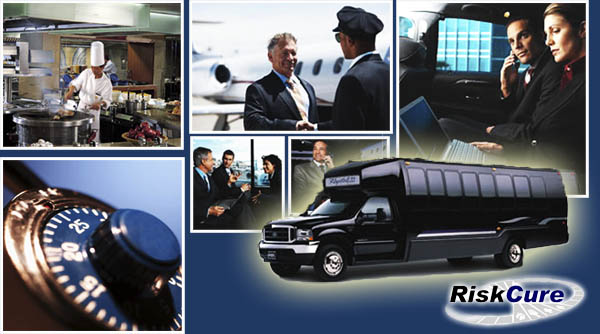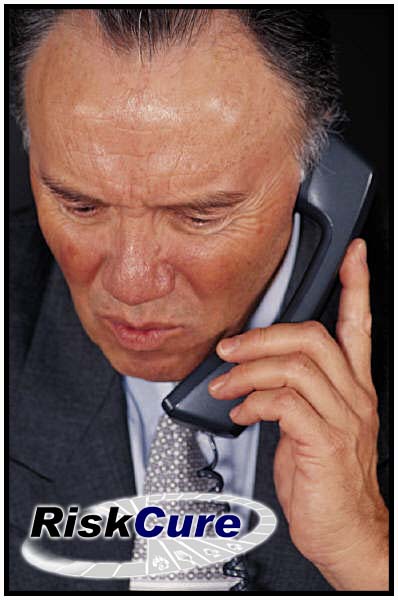 Copyright © 2002 - 2019 - RiskCure - All rights reserved
Contact: +27 (0) 82 800 1677 - info@riskcure.co.za