Due to the cyclical nature of service in the security industry on the one hand and on the other that each Client has different and specific protection requirements due to unique process knowledge, and new Global threats, "RiskCure" was established to ensure a 360 degree "risk control relationship" with clients to be able to provide a full cycle of solutions in today's complex and regulated business environment.
In this era of "super profits" businesses have to reduce costs to the bear minimum on the one hand, but on the other are forced to reduce downward risk through enormous regulatory standards, such as Compliance of legal requirements that are being emphasised by "Sound Corporate Governance" standards and could see directors held personally liable for the risk management processes of their organisations.
To be able to ad further value to our service, our Risk division will identify and assess those areas exposed to risk and provide cost effective solutions to reduce, eliminate, or spread risks to ensure reduced erosion of your bottom line on a pro-active basis either:
1. to prevent incidents or crises from occurring or;
2. during a crises or situation; or
3. to allow you, to most cost effectively recover from a situation of potential liability, or actual disaster/incident.
It is our belief that for a contract company to be able to assist any industry with corporate governance or risk management for that matter it has to have the most thorough knowledge of the logistics of the actual business and sound knowledge of the legal requirements dictated to that specific industry.
"RiskCure" offers the unique option of managing risks in your facility as an independent contractor, therefore ensuring the continuous and improved management of downward risk, by providing the company with solutions through a superior range of products as and when required. Knowledge is the key to everything and we are in the position to constantly supply and /or ensure that our knowledge of your business processes are applied to ensure the long term success of the business facilities and believe we will in turn be rewarded with trust and continuous business.
We are thus in the position to best integrate the services of other suppliers and your processes and simultaneously ensure that critical job functions are identified and performed to the required standard.

A "situational analysis" on contract security function will with minor exceptions show a lack of compliance with a range of legalities and standards that will amongst others include the following:
1. Little to no Health and safety involvement;
2. No Pro-active audits on risks;
3. No risk analysis before commencement of contracts;
4. No ongoing risk profiling;
5. No to basic reporting mechanisms and substandard data bases;
6. No Gaming investigators / auditors;
7. Lack of knowledge with Food and Beverage controls including finance;
8. No measurement on the return of expense to ensure economic
viability of the contract function;
9. Lack of involvement with loss control plans (food cost variance to
budget, liquor shortages, operating equipment etc.);
10. Continuous losses despite security plan;
11. Lack of Business process knowledge in the regulated environment;
and
12. Lack of or no Emergency planning etc.
With our management expertise, the perfect platform for a one stop Risk Control shop is created that can provide risk solutions to the business in total.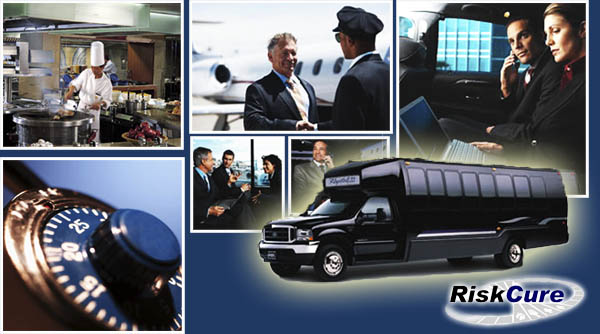 1. Gaming security personnel standards
2. Facilities planning and design
3. Surveillance /camera rooms design and installations
4. Gaming investigations internal and external
5. Cheating activities
6. Gaming board assistance
7. Financial investigations
8. Legal liability Compliance assistance
9. Health and safety, gaming, civil, criminal, Labour, Liquor, Sexual harassment etc.
10. Risk evaluations
11.Corporate intelligence
12. Criminal investigations
13. Silent audits
14. Covert investigations
15. ICS's
16. Reporting mechanisms.
17. Event management software
18. Electronic OB's

Quality assurance programme
The Quality Assurance Program is designed and dedicated to improve Client Services through:
• Incessant Improvement of Efficiency and Consistency
Improvement of trust between Clients and "RiskCure"
• Improvement of Employee Morale
• Incessant Improvement of Job Descriptions and Documentation
• Focused Client Requirements.
This program is as follows:
• Reviewed Bi-Monthly Service Level Agreement by means of
Management and Client Interaction to ensure incessant
improvement of Service Level.
• Knowledge management programs within industries, between
lower level employees and senior management.
• Service Level Agreements reduced to Job Descriptions and On
Site Training to ensure efficiency.
General guard contract coverage
• Monthly Compensation.
• Workmen's Compensation.
• Unemployment Insurance Fund.
• Required Legislative Fees.
• Annual and Sick Leave.
• Uniform and Equipment.
• Specialised Industry Training.
• Employment of Supervisory Security Officers.
• Training Requirements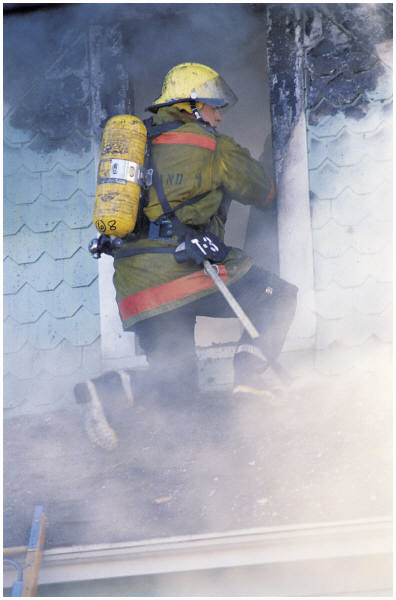 Copyright © 2002 - 2019 - RiskCure - All rights reserved
Contact: +27 (0) 82 800 1677 - info@riskcure.co.za